Artsapalooza coming to downtown Kokomo September 3-4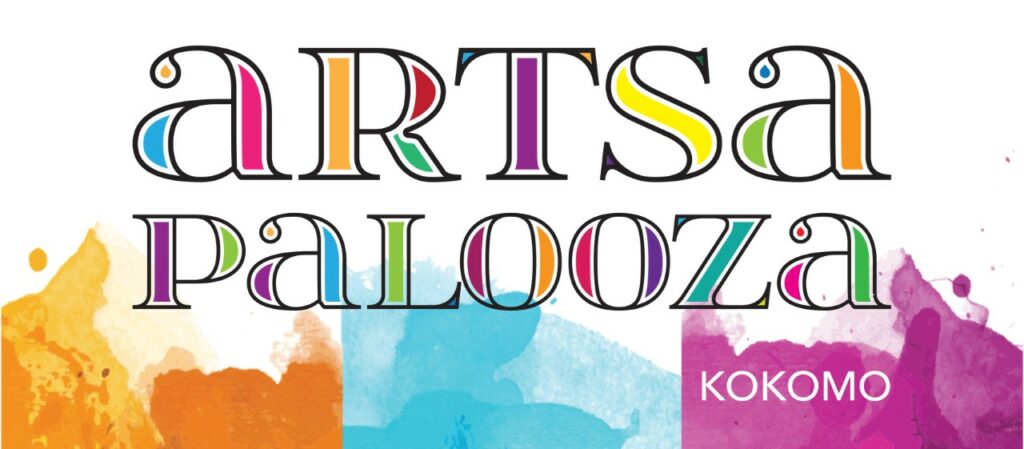 Artists and makers are invited to be part of a new arts experience and festival nestled in the heart of Kokomo, vibrant with public art, in north central Indiana. This community event features high-quality, handmade art and fine crafts by artists and makers as well as engaging art demonstrations, music, performance art and engaging art activities with non-profit organizations. We hope to draw large crowds of enthusiastic art buyers through extensive online, radio and print advertising and free admission. While this is the first year for this festival, our group produces another early summer festival which typically sees 7,000+ attendees annually. We are looking for both local and national artists and both professional and emerging artists to participate with an emphasis on in-booth demonstrations for an immersive arts experience for festival guests. We are also looking for artists or non-profit groups to present engaging art activity and demonstration booths and food vendors offering a wide variety of refreshments for festival guests. Invited artists and vendors may utilize our greenroom with indoor restrooms and refreshments as well as the nearby free parking.  Also, all those juried into the festival will be invited to arrive the day before and attend our First Friday Artsapalooza opening event, stay one or two nights at one of our local hotels with a special Artsapalooza rate and enjoy the Riverwalk concert Saturday evening after the close of the Art Marketplace.
This event is made possible thanks to our generous sponsor, Financial Builders.

Hours: (Rain or Shine)
Friday, September 3rd
5:30 p.m. First Friday Artsapalooza Arts Festival & Experience opens
Hawgin' the Block BBQ Dinner Main Street
Fundraiser event benefiting Bridges Outreach
Hawg Heaven Food Truck dinners for sale
Artist Alley Opening Event
Artists host tour of exhibit
6 – 8 p.m. Rain Garden Plaza Concert Rain Garden Plaza
The Peaceful Kings
Kyle Baer
6 p.m. Artworks Gallery Permanent Collection Exhibit Artworks Gallery
Opening presentation & reception
Saturday, September 4th
10 a.m. Art Marketplace opens Main Street
6 – 10 p.m. Riverwalk Concert Riverwalk Amphitheater
Featuring Gingerbeard Man
7 p.m. Art Marketplace Closes Main Street
10 p.m. Riverwalk Concert concludes Riverwalk Amphitheate
Important Dates:
Applications are due August 9th
Artist notification will be sent as applications are received and juried on a rolling basis; no later than August 10th
Acceptance of Invitation deadline: August 16th