Meeting spaces available to public 
Inventrek Technology Park has conference rooms and an auditorium that are available for community use. These spaces are available on an unlimited basis at no charge to tenants of the building, and members of the Greater Kokomo Chamber of Commerce are allowed one free usage per month.
The public is invited to rent the spaces at the following rates:
• Up to 2 hours: $50
• 2-8 hours: $100
Space must be reserved in advance and is on a first-come/first-serve basis. If you have a monthly reoccurring meeting, that can be set up as well. Some spaces have TVs or projectors. For those, all cords, dongles or remote can be loaned out if prearrangements are made.
How to reserve a space
To reserve a conference room or auditorium, please call Casie Braden, office assistant, at 765-457-5301.
You will need the following information:
• Which conference room you wish to reserve. (You can view the available spaces below)
• The number of attendees you expect
• Date and time you'd like to reserve
• Name of the person or organization making the reservation
Available conference rooms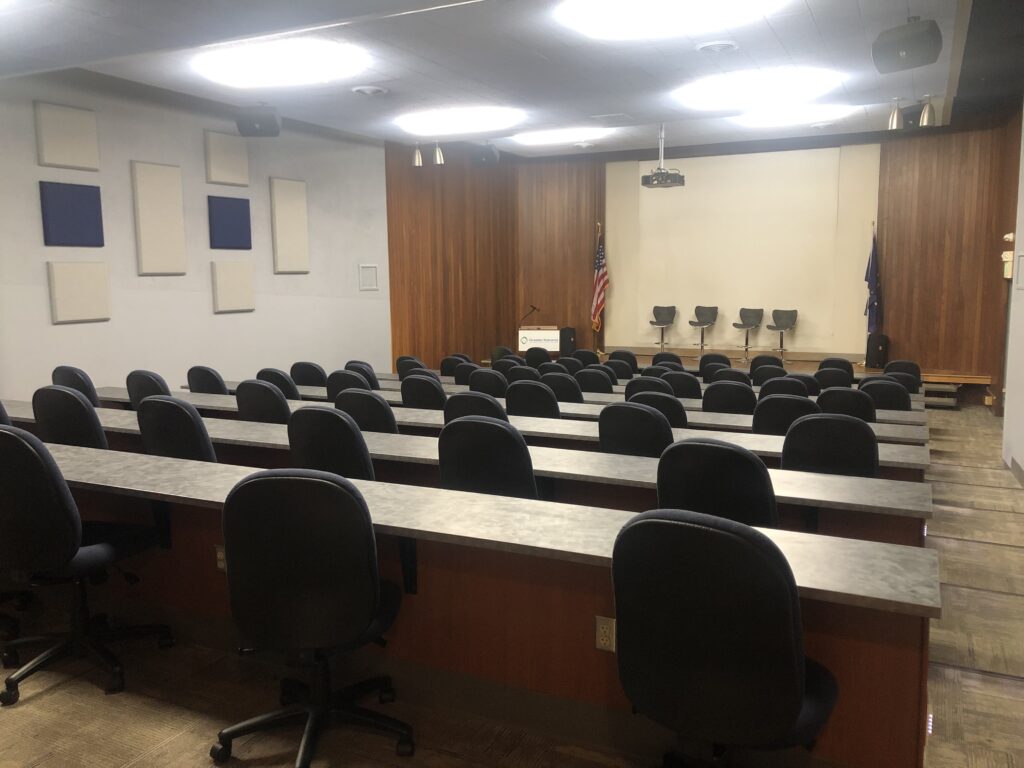 Auditorium: Seating for 80-90
Rental will include access to projector and podium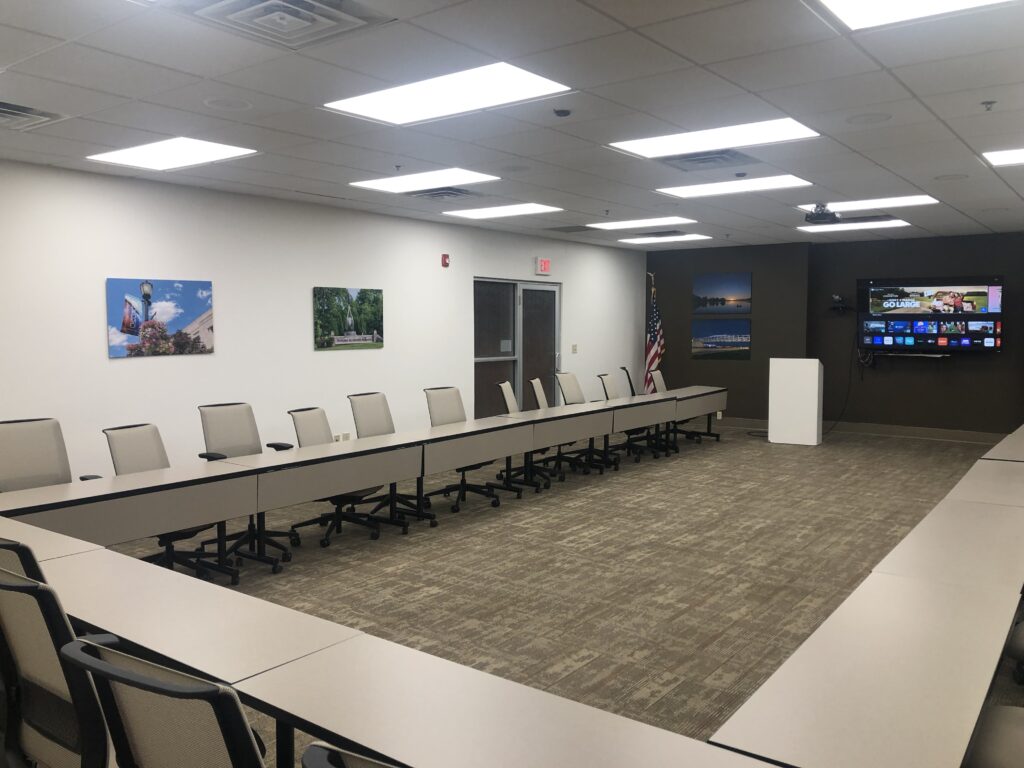 Room 2A: Seating for 25-30
Rental will include access to TV and podium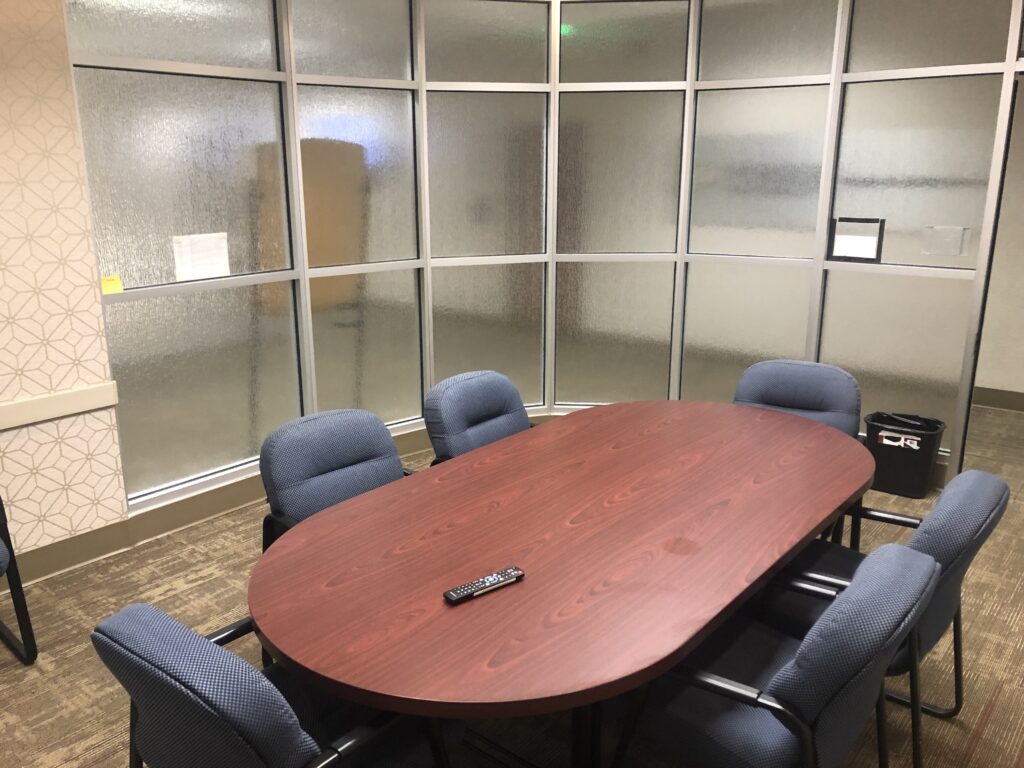 Room 2B: Seating for 6
Rental will include access to TV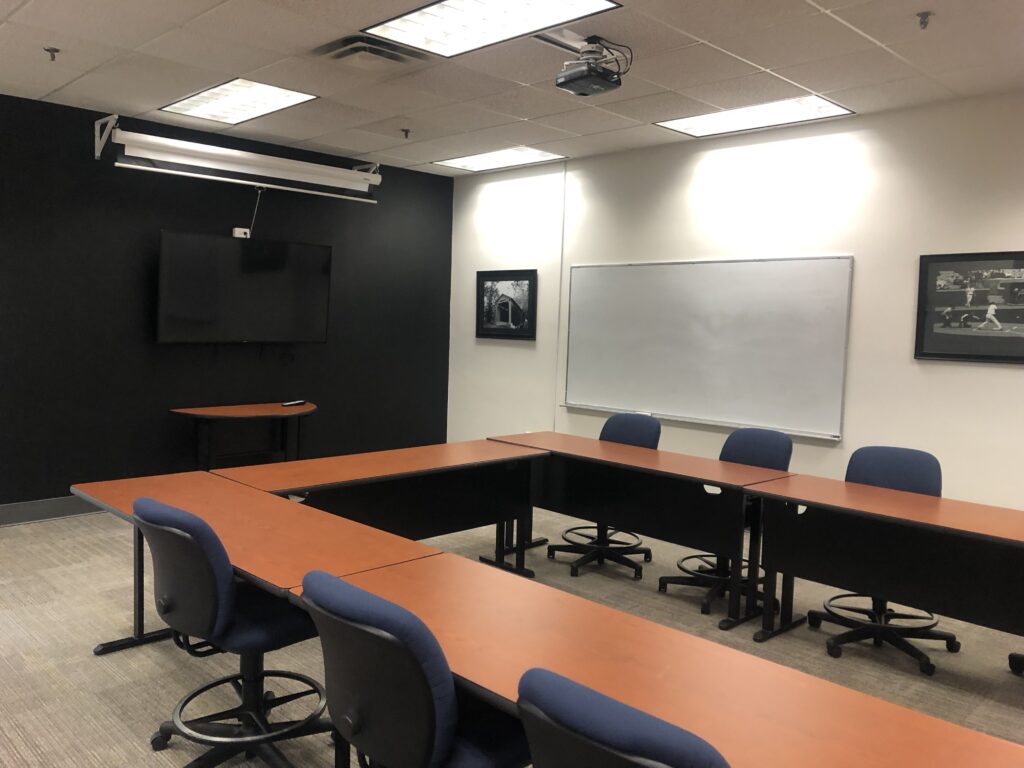 Room 2D: Seating for 20-25
Rental will include access to TV, projector and white board