APPLICATIONS NOW OPEN: The 2023 competition will be 6-9 p.m. Thursday, Oct. 5! Click here to apply

The Drive awards $10,000 to local entrepreneur
'Shark Tank'-style competition to be annual event
The Drive, a business pitch competition presented by Inventrek Technology Park, made its return on Sept. 15 and awarded $10,000 in seed money to Heather Dame, owner and founder of Lucky Lemon Bakery.
Dame wowed the contest judges with her passion, solid business plan and ability to create and maintain her business without debt. She plans to use the seed money to expand into a larger space that will allow her to grow her vegan eatery here in Kokomo and into other markets.
The evening's other contestants made the decision difficult for the judges. Margaret Johnson pitched a plan to expand her health and wellness business, The Wellness Garden, located at Inventrek Tech Park. Also competing was Rachel and Brent Wright, who are working to launch White Feather Red Rock, a wedding décor and stationery company.
An initiative of the Greater Kokomo Economic Development Alliance, the contest was open to those with a startup idea or expansion of an existing business located within Howard County. The three finalists presented their business pitch to a panel of judges during a "Shark Tank"-style event in Ivy Tech's Hingst Hall.
The inaugural competition was held in 2019 at Inventrek. The judges awarded a total of $10,000 to three pitches, including software development, a solar power storage solution and a door-locking system for schools. The event will be held annually.
From our winner
"This competition helped me build a focus on how to grow my business. It was a really great exercise and seeing how other entrepreneurs are growing their business has been so helpful and important to me."
– Heather Dame, Lucky Lemon Bakery

The Drive is an initiative of the Greater Kokomo Economic Development Alliance.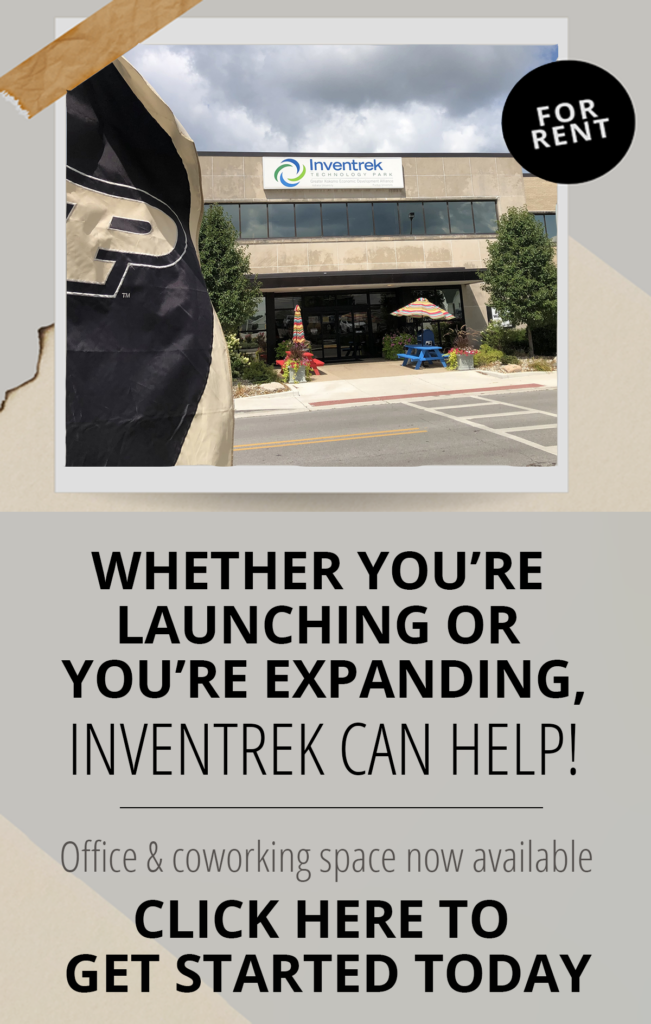 Inventrek Tech Park gives you the tools and resources to help your business grow and thrive.
Through Inventrek, the Alliance provides a range of resources to help entrepreneurs launch and grow their businesses.
Inventrek is one of just 23 Certified Technology Parks in the state of Indiana. To date, roughly 80% of Inventrek's "graduates" — those who have left the facility to do business on their own — are still in operation.
Are you ready to take steps toward turning your business dream into reality? If so, the staff at Inventrek are just a click or call away.
Call 765-457-2000 or click here to learn what space is currently available. 
Thank you to the sponsors for The Drive!