Contest to award $10,000 in seed money
Entrepreneurs invited to take part in 'Shark Tank'-style competition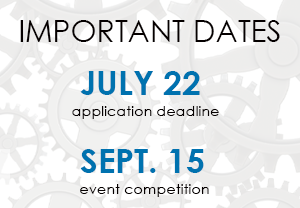 The Drive, a business pitch competition presented by Inventrek Technology Park, will return in September to award $10,000 in seed money to a local entrepreneur.
An initiative of the Greater Kokomo Economic Development Alliance, the contest is open to those with a startup idea or expansion of an existing business located within Howard County.
The competition will take place during a "Shark Tank"-style event at 6 p.m. Thursday, Sept. 15 in Ivy Tech's Hingst Hall. That evening, contestants will pitch their business idea to a panel of judges. The event will be open to the public, and there's no cost to attend.
Those wishing to compete, however, must fill out an entry form in advance. The deadline to enter is July 22, with forms available here.
INAUGURAL EVENT
The inaugural competition was held in 2019 at Inventrek. A total of 21 local entrepreneurs submitted applications for the contest, with seven selected as finalists.
The judges awarded a total of $10,000 to three pitches, including software development, a solar power storage solution and a door-locking system for schools.
This year, organizers plan to award the entire $10,000 to a single business pitch.